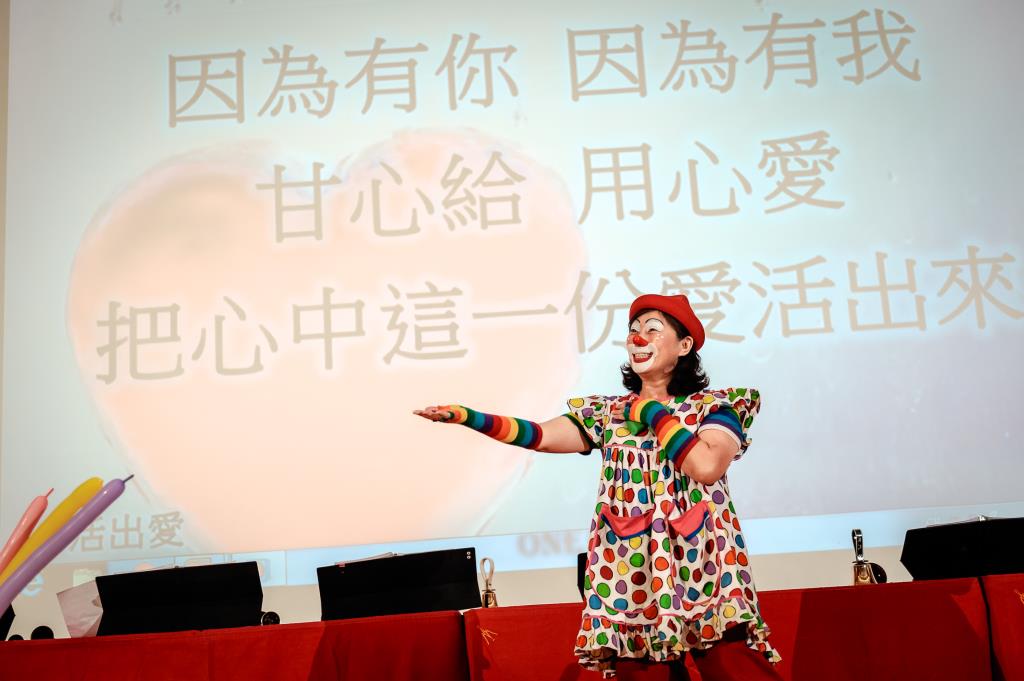 On the 19th, the Office of Chaplains held a memorial service for Christ's Passion and Resurrection in the International Conference Hall of the Administration Building. The atmosphere of the Easter was created through the hand bell group, the scripture reading and the student choir, and the "OneHope" team was specially invited to perform the short drama. "Living out of Love", let teachers and students to understand the meaning of Easter, encourage teachers and students to come to each day with gratitude.
The "OneHope" team performed a short play with a warm clown and balloons to express the unconditional and unreserved love of Jesus Christ, to resolve the enmity between people, and to reconcile and live with loving each other. The film was also broadcast during the commemoration, let participants to realize that God loves the world and even sacrificed his only beloved son for the sinners of the world. After the sevice, each participant was given an Easter egg, symbolizing the death of Jesus and resurrection, walking out of the grave and bringing hope to the beginning of a new life.
Kijin James Wu, Chairman of Office of Chaplains, said that Easter is one of the important service of Christianity. The service commemorates the resurrection of the third day after the crucifixion of Jesus Christ, which is considered by Christians to symbolize rebirth and hope. Every year, the Office of Chaplains will hold a memorial service for Easter, and we hope that every teacher and student can feel the love and care of God.