2020 Spring Semester will begin on March 2 (Mon.)
💡 【Calendar】
Calendar 2019-2020
💡 【Course Selection】The Chang Jung Christian University Calendar 2020-2021 will be released after MOE's confirmation.
💡 【Tuition and Fees】The deadline for paying tuition and fees will be postponed to February 26 (Wed.) (Credit card payment will be credited in 4 working days, please remember to pay in advance)
💡
【Tuition and Fees】Overseas students could remit the payment from your home country,👉
Information for remittance
(Please remember to note your student ID number and name.)
。
💡 【Student Loan】According to the process of Bank of Taiwan, the loan application will start from January 17 to February 19
💡 【Dormitory】The open time of student dormitory will be postponed to 9:00 am, February 29 (Sat.)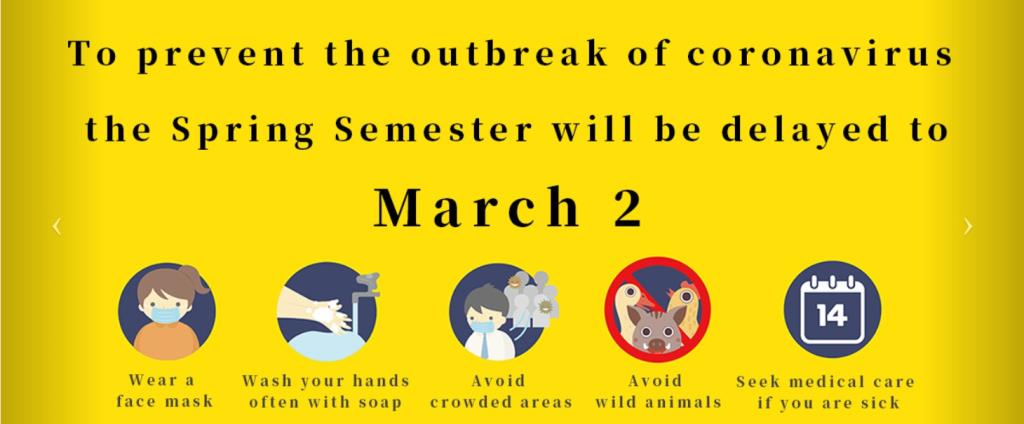 The novel coronavirus (2019-nCoV) is spreading. To reduce the risk of infection, CJCU has taken relevant countermeasures. In order to protect you, your friends, and relatives, please answer the following questions.
Questionnaire of the novel coronavirus (COVID-19) infection for Overseas Students
---
---
Reference: CDC, USA
---