Objects: According to National Health Insurance Act, any foreigner staying in Taiwan over six months continously is obligated to underwrite an insurance policy under NHI.
Fee: TWD $ 826 per month (If you are Overseas Chinese Students, who has the proof document of of low-income household, You enable to apply for NHI subsidy. The month fee of NHI will be TWD $ 413.)
◎ Students should pay the fee for six months a time when they are enrolling in the University in a new semester.
(The first semester pay for the fee from Sept. to Feb. of the following year / The second semester pay for the fee from Mar. to Aug.)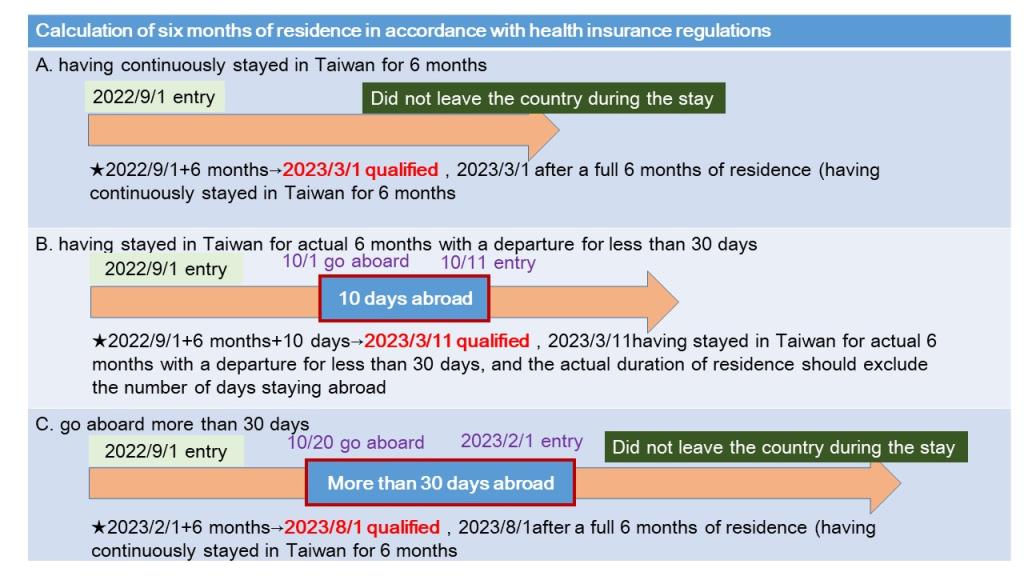 The application form of reimbursement of self-advanced medical expenses (Please refer to the attached file.)
Certificate of diagnosis
The original copy of medical receipt
The photocopy of proof of entry and exit (e.g. passport pages with departure and entry stamps)
The photocopy of ARC
The photocopy of bank account
You could claim for an overseas emergency after you're back to Taiwan.
If you cannot provide the documents of 2 & 3, the statement about being unable to receive the original copies of the documents should be provided.
Those who are ineligible for NHI must underwrite Overseas Student Medical Insurance.